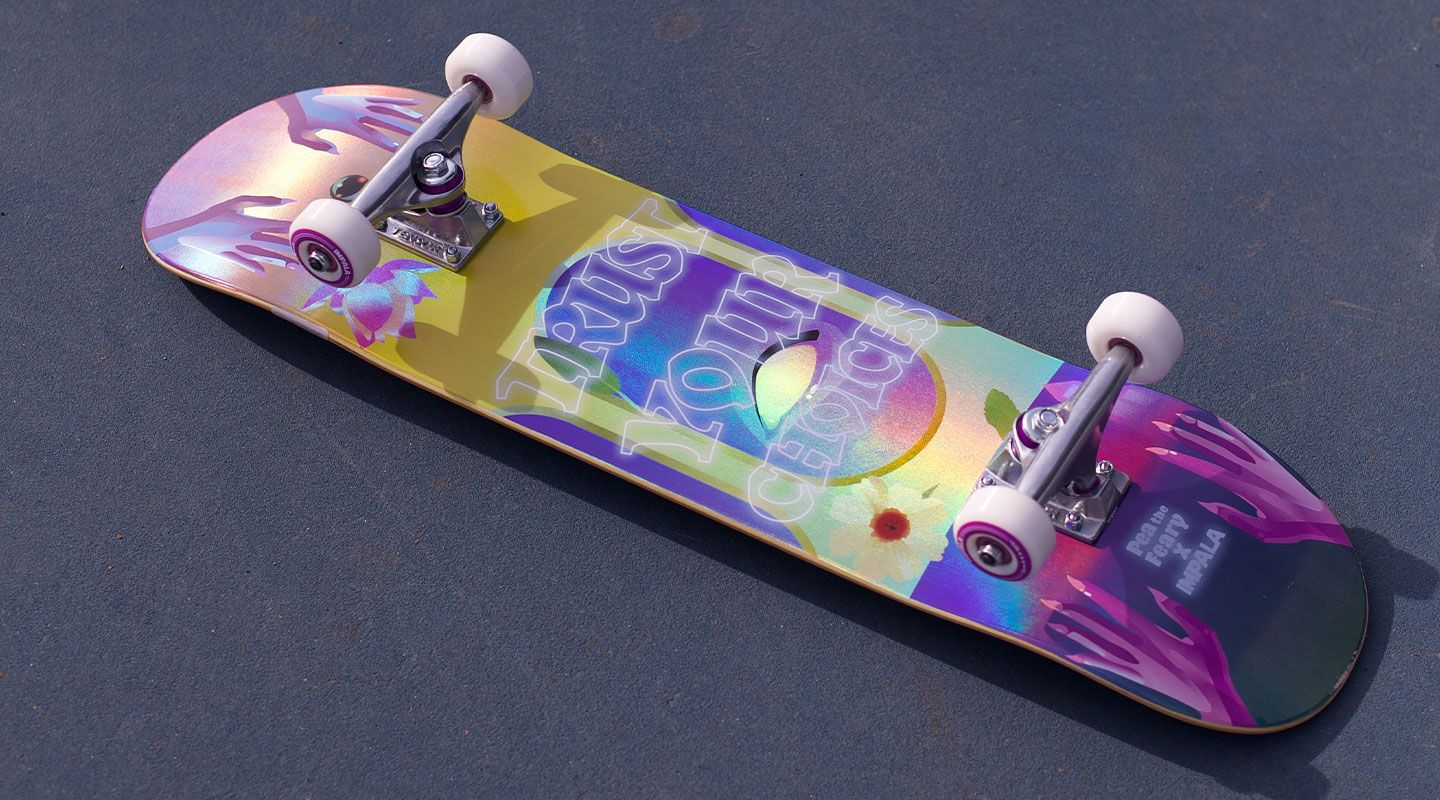 Complete Skateboards
Impala is driven by a team of girls and our complete skateboard range features artwork from some of our favourite artists and illustrators.

For the streets and skateparks, find here our collection of skateboard street. Whether you want to learn how to push regular or to send tre-flips, we got a board that will suit you well. From 7.75" to 8.5" you can train on skateparks and ramps. For beginners we recommend wearing protective gear. For advanced riders we just recommend to shred. Our skateboards are made by pressing thin layers (each layer is called a 'ply') of wood together, using epoxy-resin glue to hold each ply together. Why do we use epoxy-resin? Using epoxy-resin glue makes a skateboard lighter (because its higher strength allows us to use less glue), stronger, and longer lasting. Epoxy-resin is also superior to the industry standard water-based glue. We have partnered with the National Forest Foundation (NFF) to donate to their tree-planting program - planting three trees for every one tree we harvest in the making of our skateboards. Get you easily a new board on our website with free shipping and returns.
Frequently bought together:
You may also like:
Choosing a selection results in a full page refresh.