This product is currently sold out.
★ FOR GETTING 'ROUND THE NEIGHBORHOOD, CAMPUS, OR JUST FOR FUN


★ Collaboration with Florida-based artist Surfy Birdy

★ 37" x 9.0 x 26.5" Wheelbase

★ Resin-8 hard rock maple

★ Mellow concave with subtle kicktail

★ 180mm Slant Longboard trucks

★ 70mm 78a Longboard wheels

★ ABEC-7 Impala Pink Rubber Shield bearings

★ LIFETIME GUARANTEE: On all manufacturing faults

★ SUSTAINABILITY: We plant 3 trees for every 1 tree used to manufacture our skateboards.

 
"IT'S PERFECT FOR CRUISING AROUND TOWN WITH YOUR FRIENDS, EVEN JUST GOING OUT AND RUNNING DAILY ERRANDS"
– Di'oor Greenwood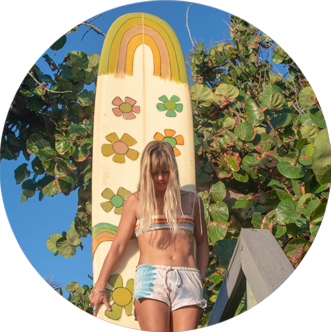 ABOUT THE ARTIST
Surfy Birdy is a Florida-based artist whose work features natural motifs, in earthy tones, reminiscent of retro 60's surf culture.
"The design is meant to spread positivity and retro flower power which I commonly do with my retro surf art, surfy birdy… I'm a big lover of longboard surfing and skating and really excited to dance around on this board and to see others doing the same"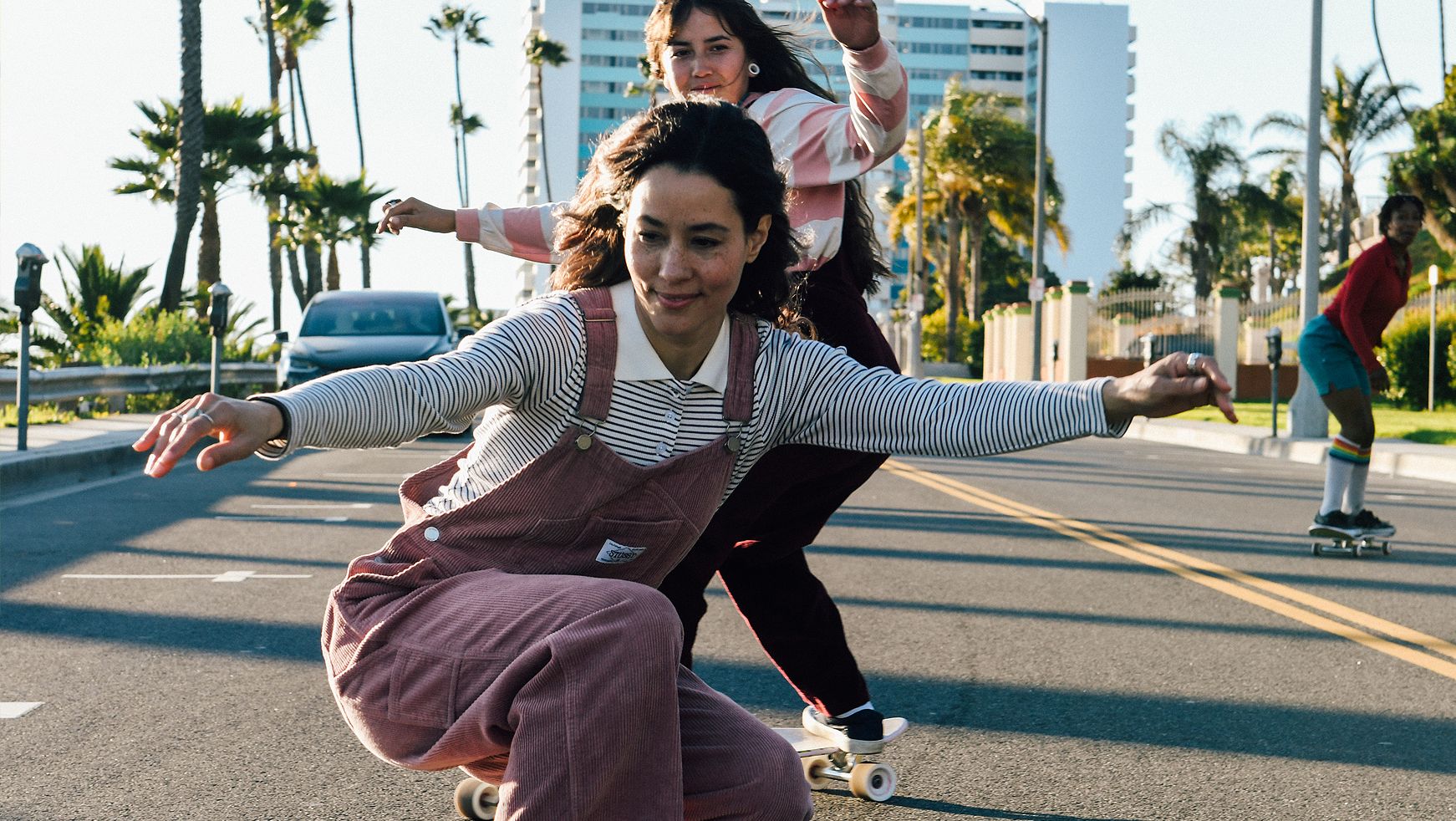 SUSTAINABILITY
We care about our impact, and endeavour to create a product that is conscious of this. Throughout all stages of design and production, we are mindful of every detail - from the materials to the manufacturing processes that we use.
We have partnered with the National Forest Foundation (NFF) to donate to their tree-planting program - planting three trees for every one tree we harvest in the making of our skateboards.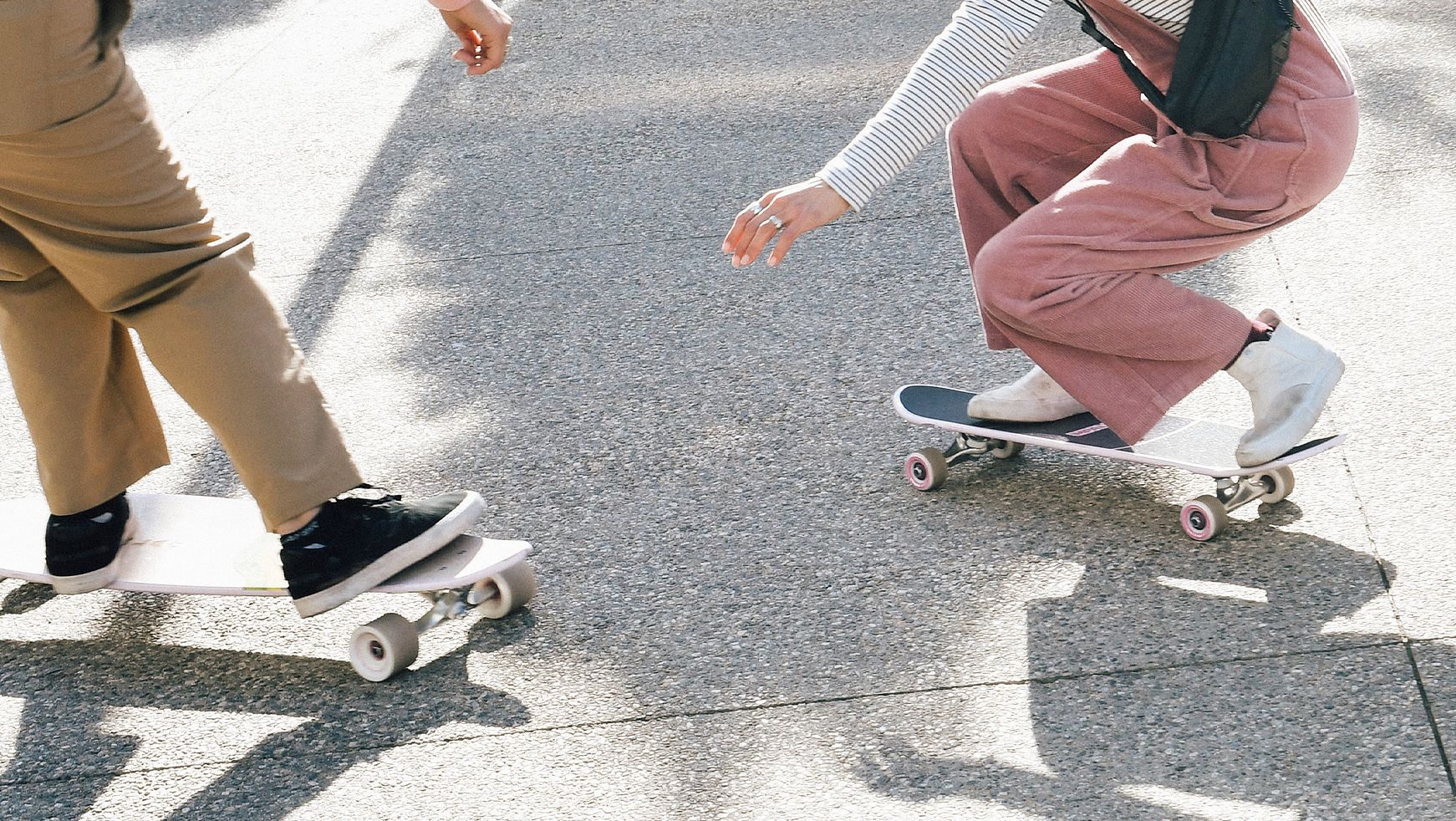 LIFETIME GUARANTEE
Our aim is to create a skateboard range that not only looks good, but is backed by a lifetime guarantee, all at an accessible price.
What's a lifetime guarantee?
It means our skateboards are guaranteed to be free from defects in the material and workmanship for the lifetime of the product.
Basically, it's designed to last.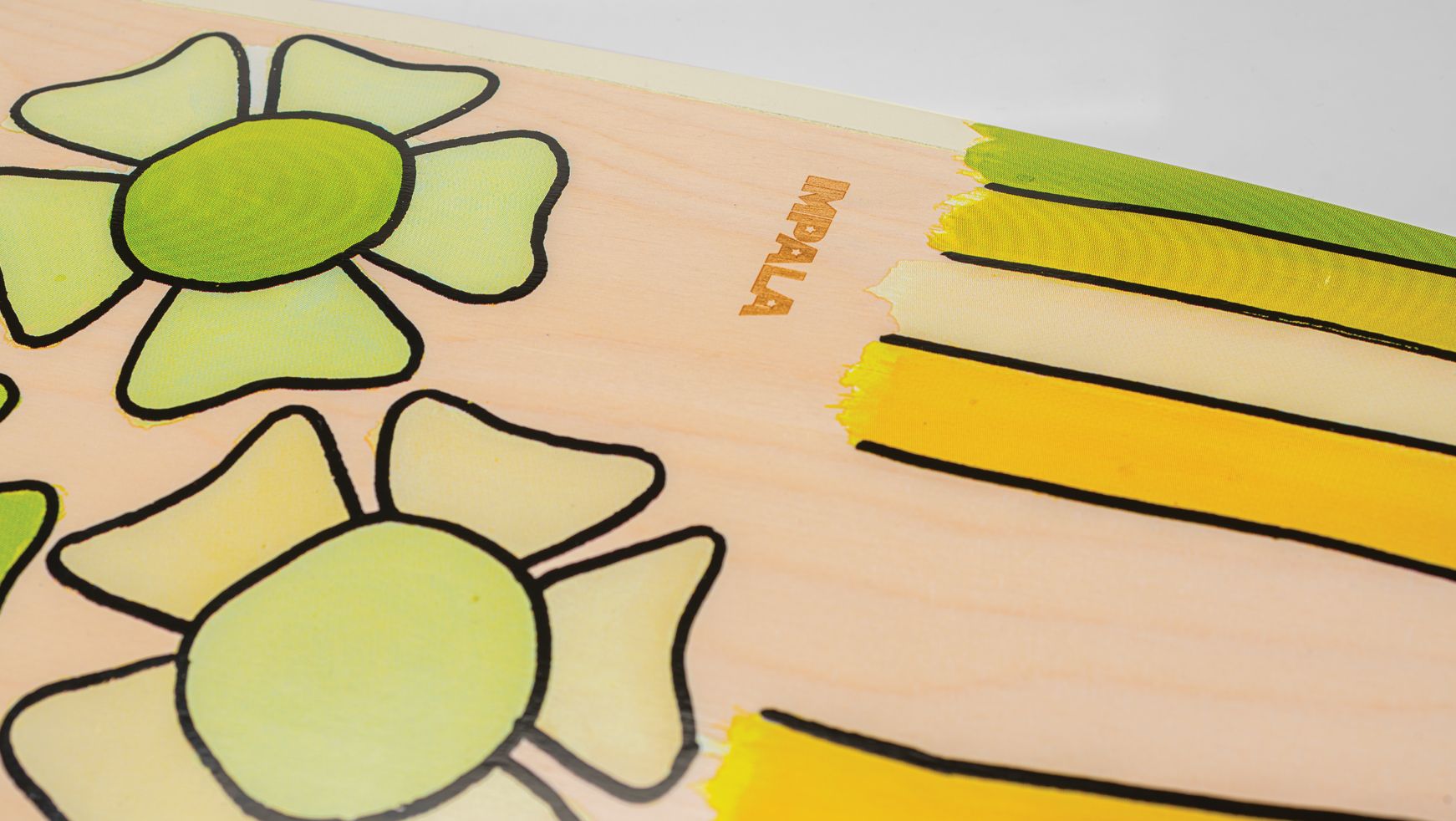 RESIN-8 HARD ROCK MAPLE
What is Resin-8 Maple?
Our skateboards are made by pressing thin layers (each layer is called a 'ply') of wood together, using epoxy-resin glue to hold each ply together.
Why do we use epoxy-resin?
Using epoxy-resin glue makes a skateboard lighter (because its higher strength allows us to use less glue), stronger, and longer lasting. Epoxy-resin is also superior to the industry standard water-based glue.